Welcome to the new site
Three main things to remember:
You log in to access members-only stuff - enhanced Sightings, Sites and Publications - all material you read
You access it from the top menu rather than the side menu
Other material and functions you access from the side menu just as Guests do - includes all the material you write/submit, i.e. Sightings, Photos and Description Forms
Logging in
Click 'Login' in top menu and enter your SBSG registered email address plus the password from your email. You may also check the 'Remember me' box to speed the login process.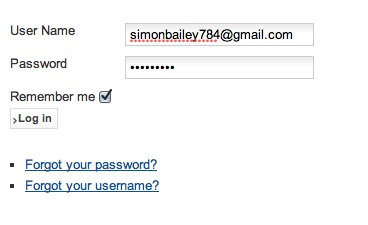 Click 'Login' checkbox to see this dialog: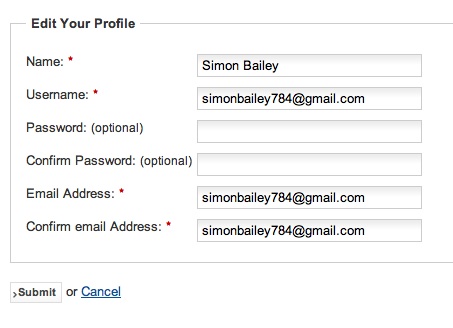 This allows you to change your password if you wish; ignore the fact that the password field is empty (quirk of the software). To change it just type it in the 'Password' and 'Confirm Password' boxes and click 'Submit'.
NB if you don't wish to change it, just click 'Cancel'.
At any time, you may change your password from the 'My profile' link in the top menu.
Sightings, Sites and Publications - the top menu
Sightings includes 'Recent News' and sightings 'By site' as before, but also includes a new function 'My records'. This allows you to browse all the records you've submitted over the past few years.
Side menu items
The ones you will use are mainly 'reference' items, like Meetings and Trips' or 'Visible Migration', and are almost exactly as before. The exceptions are the submission of Sightings and Description Forms, which you will access from the Sightings menu as before.
.