BTO Garden Birdwatch now free to join

For more information see here.
---
Phil Ridsdale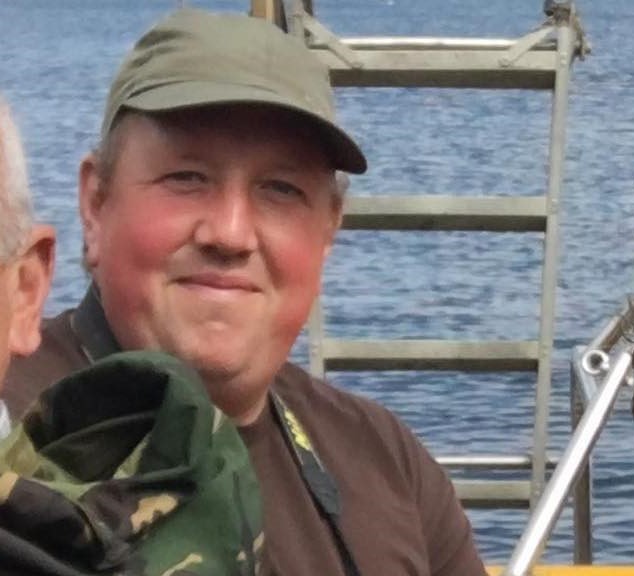 We are deeply saddened to hear of the tragic loss of SBSG member Phil Ridsdale.
Phil was a long-standing and well respected member of the group, and was also involved with Sorby Breck Ringing Group, SK58 birders, and Spurn Bird Observatory.
Our thoughts go out to Phil's family and friends at this difficult time.
---
Sheffield and Rotherham Wildlife Trust - Request for help
As part of the SLLP project, we are doing some work with Yorkshire Water at Brooks Bank farmland just to the east of Midhope Reservoir, one of the projects is to re-wet the field located at the corner where Gill Royd Land meets Mortimer Road (SK234985) to make it more suitable for waders.
A request for birders in that area that would be willing to do a semi-regular check for waders in that field. It would be very useful to be able to look at numbers before the works take place and compare them to numbers afterwards.
Please contact Julie Riley.
Julie Riley
Community Ecologist - Sheffield Lakeland Landscape Partnership
Wildscapes/Sheffield and Rotherham Wildlife Trust
37 Stafford Road, Sheffield S2 2SF
Tel: 0114 303 5123
---
Willow Tit Survey 2020
Following last years successful Willow Tit Survey, targeting tetrads where breeding was known to occur, we are now conducting a second year of surveying those probable and possibe squares in our area. We have a number of remaining tetrads that still require volunteers and these can be seen here
If you require any further information please contact Mark Reeder at This email address is being protected from spambots. You need JavaScript enabled to view it.
---
Stanage and North Lees
A public consultation is currently running to gather views on the future management of the North Lees estate and Stanage Edge and is open now until about February 27th. The Stanage Forum with SBSG input will of course make a formal response to an options appraisal that is far too limited in scope. However local residents and the climbing community are keen to make their views known on an individual basis.
For those birders and lovers of nature who care about Stanage it would also be great if you could have a look at the public consultation link and respond. The link is here
The climbers (BMC) have all met and discussed the proposals and their response is available on the following link here
---
Birds of the Sheffield Area 2017
The 2017 edition of our annual report has now been published and has been distributed to everyone who was a paying member in 2018. Under 25 members will have received a PDF version. Non-members can obtain a copy by emailing This email address is being protected from spambots. You need JavaScript enabled to view it.. Price £6 plus £2 p&p.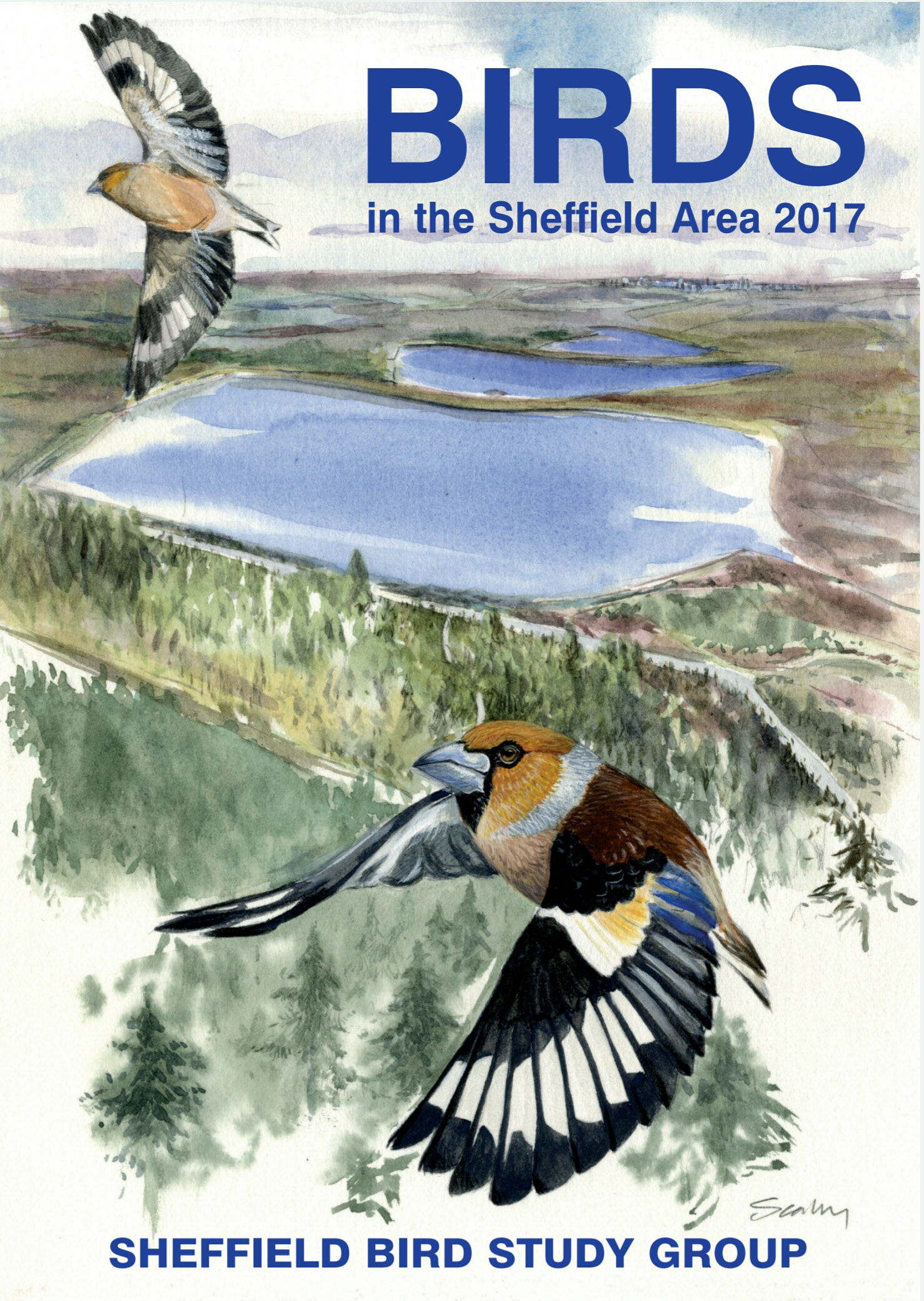 ---
2019 Ring Ouzel survey report
The results of the 2019 Eastern Moors and Burbage Ring Ouzel survey season can be found here, with thanks to Kim Leyland.
---
Meet Richard Hill our new SBSG Chairman
Richard has identified key objectives that he hopes we can achieve -
streamline the running of the Group;
increase our membership, particularly among young people through education and engagement;
form closer links with local & regional groups;
expand our recording effort through new technology.
Read Richard's full chair's statement here
---
Cost-free fundraising for SBSG when you shop online
For details of how to raise money for SBSG, whenever you shop onlne, please see here for details.
---
Colour-ringed Willow Tits
During May 7 juvenile Willow Tits were ringed at Totley. Observers are asked to report all sightings of these colour-ringed birds. Each bird has a unique combination with a yellow ring over another coloured ring that is either blue, yellow, red, orange, black, light green or white, as shown in the example below.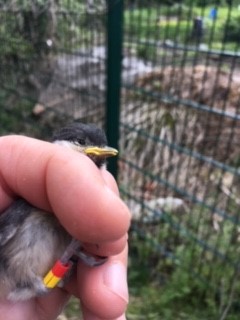 ---
Membership
Good news for younger members
Free membership is now available for persons under the age of 25. The age limit was previously 22. And it's available regardless of whether you're in full time education or not. Existing members should by now have received revised membership certificates from Martin Hodgson, the Membership Secretary. If you haven't but you think you ought to have, or if you are a paying member who now qualifies for free membership, please contact him at This email address is being protected from spambots. You need JavaScript enabled to view it.
---
Help Sheffield University and SBSG support the Sheffield Peregrines
With your help we can provide more opportunities for people to learn more about these amazing birds as well as carry out important research. You can support the Sheffield Peregrines Project by donating through the Virgin Money Giving page.
Click on this link to learn more about the plans for the project and to donate: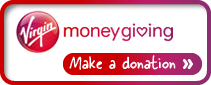 ---