Welcome to the SBSG website
Sheffield Bird Study Group was formed in December 1972 as a forum for birdwatchers in and around the city with an active interest in ornithology. The group's recording area, covering twelve 10km squares with the city roughly in the middle, is hugely diverse, stretching north to the outskirts of Barnsley, south to Chesterfield, east to the lowlands beyond Rotherham and Bolsover, and west to the highest tops of the Peak District National Park.
We aim to promote an interest in birds in the community, provide something of interest to all levels of birder, co-ordinate fieldwork and recording in the area, and work with and complement the work of like-minded local and national organisations for the benefit of birds. SBSG is registered charity No 510857. Click here for more.
Diary Dates
Indoor Meeting - Weds 12th December
A Year on the Humber
Mike Pilsworth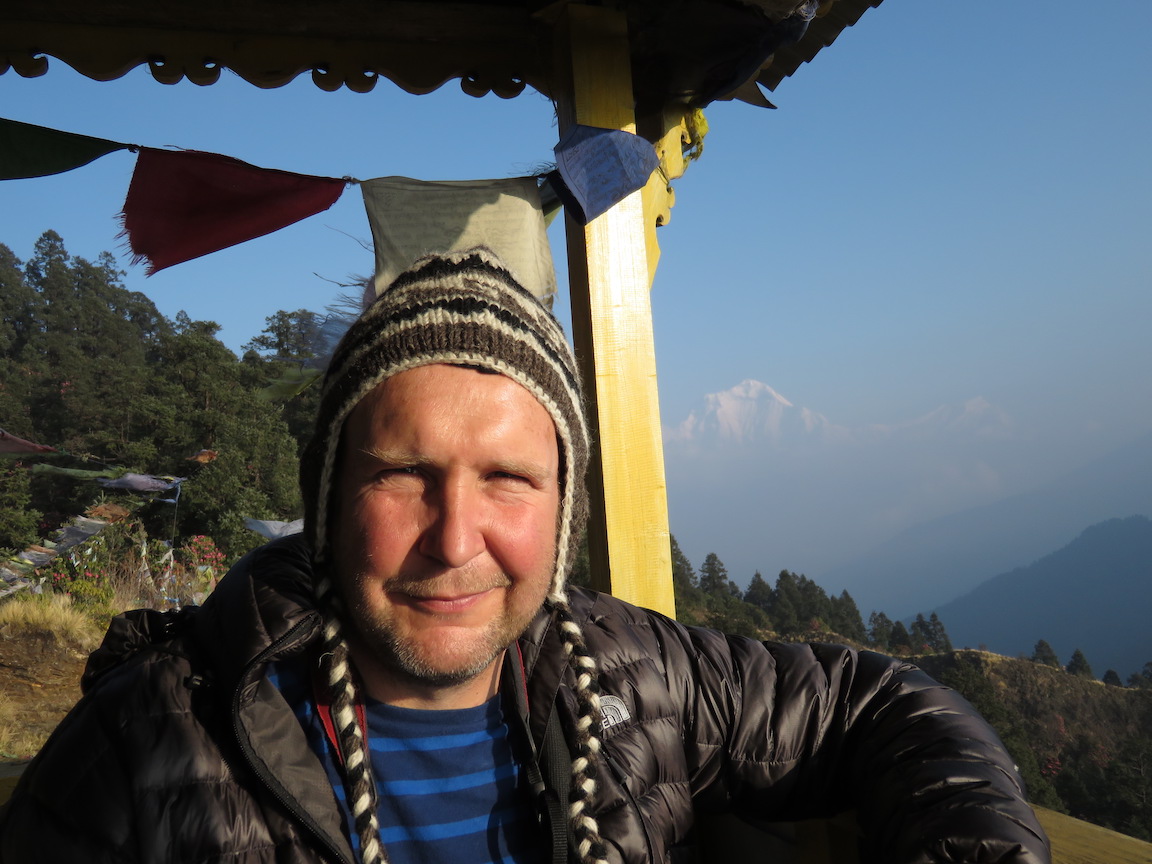 Born and raised in Doncaster and have now been birding for around 35 years. I've been working in nature conservation for over 25 years in various roles from bird observatory warden, protecting stone curlews and little terns, working with farmers to deliver conservation on farms. For the last 14 years I have been RSPB warden on the Humber based at Blacktoft Sands. I am fascinated by changing bird populations and migration we are living in exciting and challenging times to be a birder and work in nature conservation.
Venue - Sheffield University Hicks Building, Lecture Theatre 5 and the meeting will commence at 7.15pm
"Don't forget to join us later for our traditional xmas tipple 🍷🍷🍷 and mince pies !!"

SBSG 2019 Calendars will be available at the meeting!!
---
News
DEFRA national consultation open on the future of Britain's National Parks and AONBs.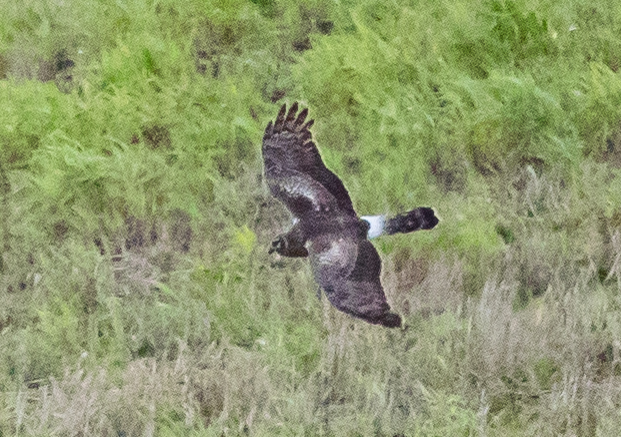 This is separate to the Peak District Management Plan consulation held next year. Members may wish to respond as an opportunity to mention Raptor Persecution and lack of BoP in the Dark Peak for example.
Find the questionnaire HERE. The questionnaire is open until Dec 18th and contains only 20 questions, not all of which need answering if you don't wish to comment on every aspect of park management.
---
SBSG 2018 Membership Survey
Please log in and take part before 31st December.
---
SBSG 2019 Calendar now available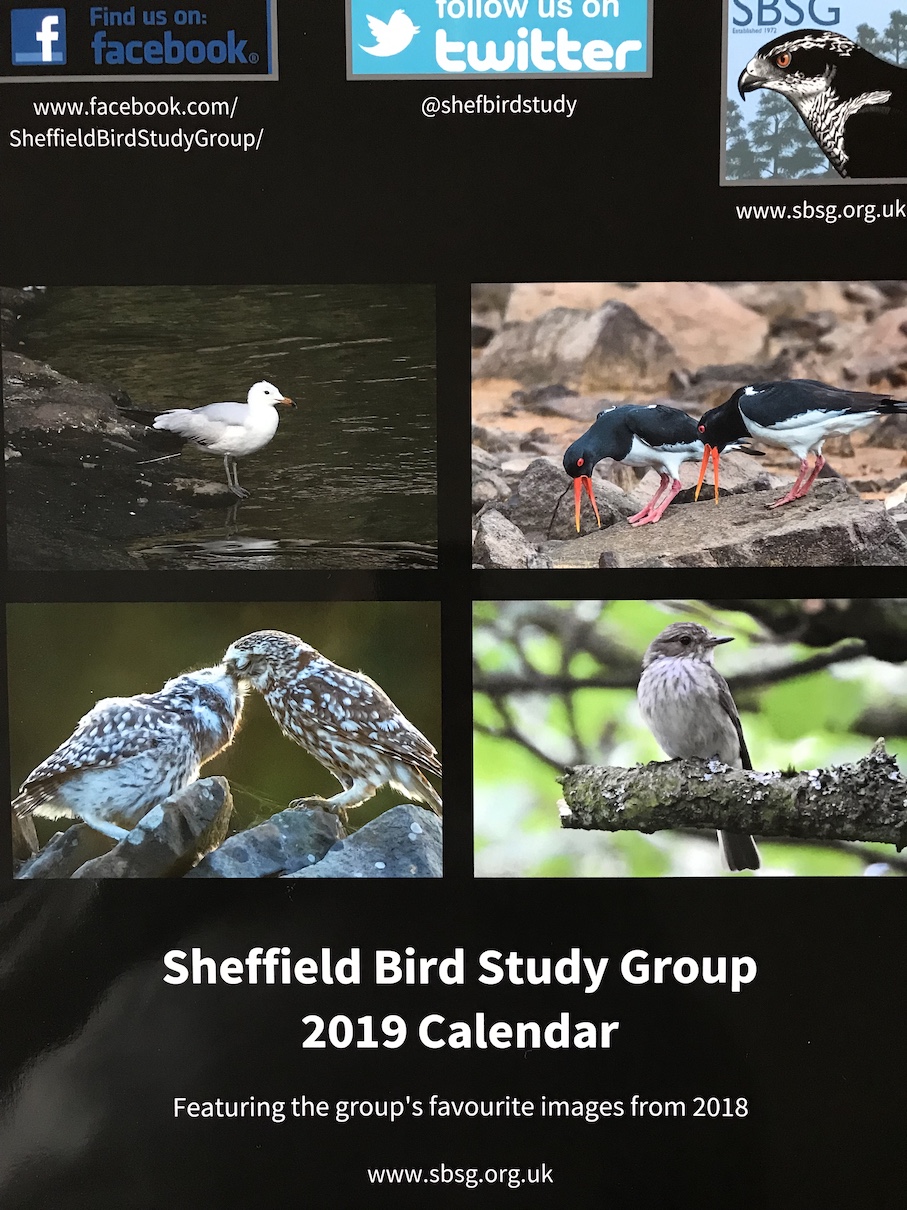 Please contact a committee member to reserve your copy as we have a limited edition of 50 available at the cost price of £6
The calendar will also be available at the December indoor meeting
---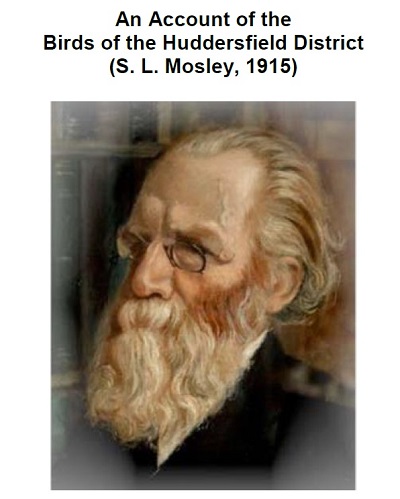 An account of the Birds of the Huddersfield District was written in 1915 by Huddersfield man Seth Lister Mosley and is one of the most important books in the history of local and national ornithology. However, it is very rare and little known outside specialist circles, but is full of interest for a present day public. Now Huddersfield Birdwatchers' Club brings it to life again in digital form for the benefit of a modern day audience. And it is available to download free of charge here.
The HBC recording area starts at the SBSG's northern border, with Langsett Resr being shared between us, so this publication is of great interest to local ornithologists and gives a fascinating insight into bird population changes over the last century.
---
Atlas of Breeding Birds in the Barnsley Area 2006-2011
The book will be officially launched at RSPB Old Moor on Sunday 30th September 2018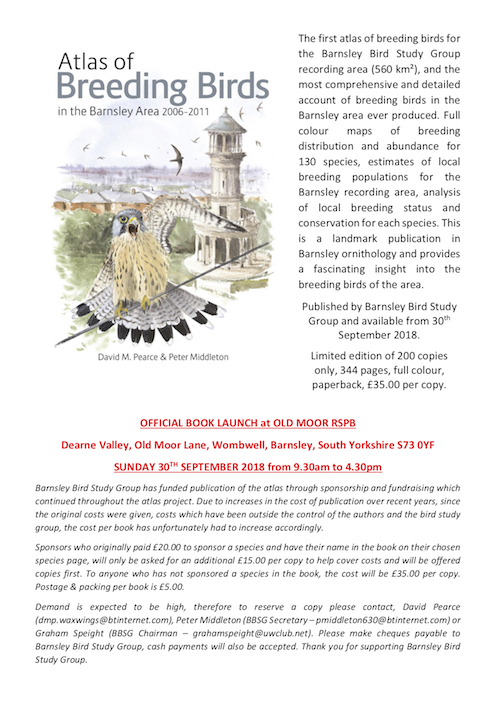 ---
Birds in the Sheffield Area, 2016 - Annual Report
The 2016 Annual Report -
Members' copies of the 2016 edition have now either been delivered or put in the post. If anyone has not received theirs by Friday 24 August, would they please contact the
This email address is being protected from spambots. You need JavaScript enabled to view it.
Non-members may purchase copies for £6 (£8 to include p&p) using the same route.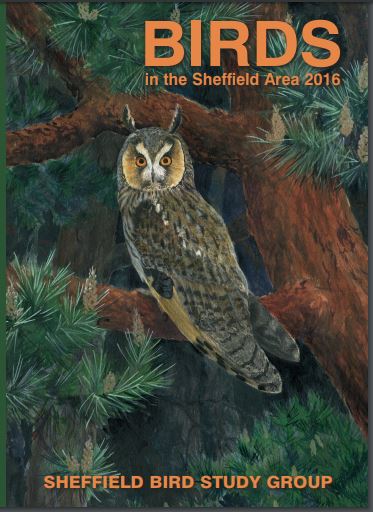 Editors: Richard Hill and David Wood
Birds in the Sheffield Area, 2016 was published in July 2018, with help of the major sponsors The National Trust, Foothills and Harrison Cameras.
The cover of a Long-eared Owl was created by Ben Green, and the text is interleaved with illustrations by Ben Green, Richard Dale, Paul Leonard and Ray Scally. The photographs are courtesy of P. Brown, A. Deighton, P. Garrity, R.D. Hill, A. Jones, M.N. Reeder, M. Smethurst, C. Tyler and D. Wood.
It has a total of 207 pages.
This edition is dedicated to the memory of Andy Roadhouse 1965-2017
Main Contents
A review of the birding year, 2016
Systematic List of records for the year 2016
Arrival and departure dates of migrant species in 2016
Ring Ouzels of the Eastern Edges
Freebird 2016
New colour map of the SBSG recording area
The cost is £6 if collected, or £8 to include postage and packing. It's free to qualifying members.
Anyone interested in obtaining a copy of this, or any other of our annual reports, please email

This email address is being protected from spambots. You need JavaScript enabled to view it.

for further details
---
St George's Peregrines a Ringing Success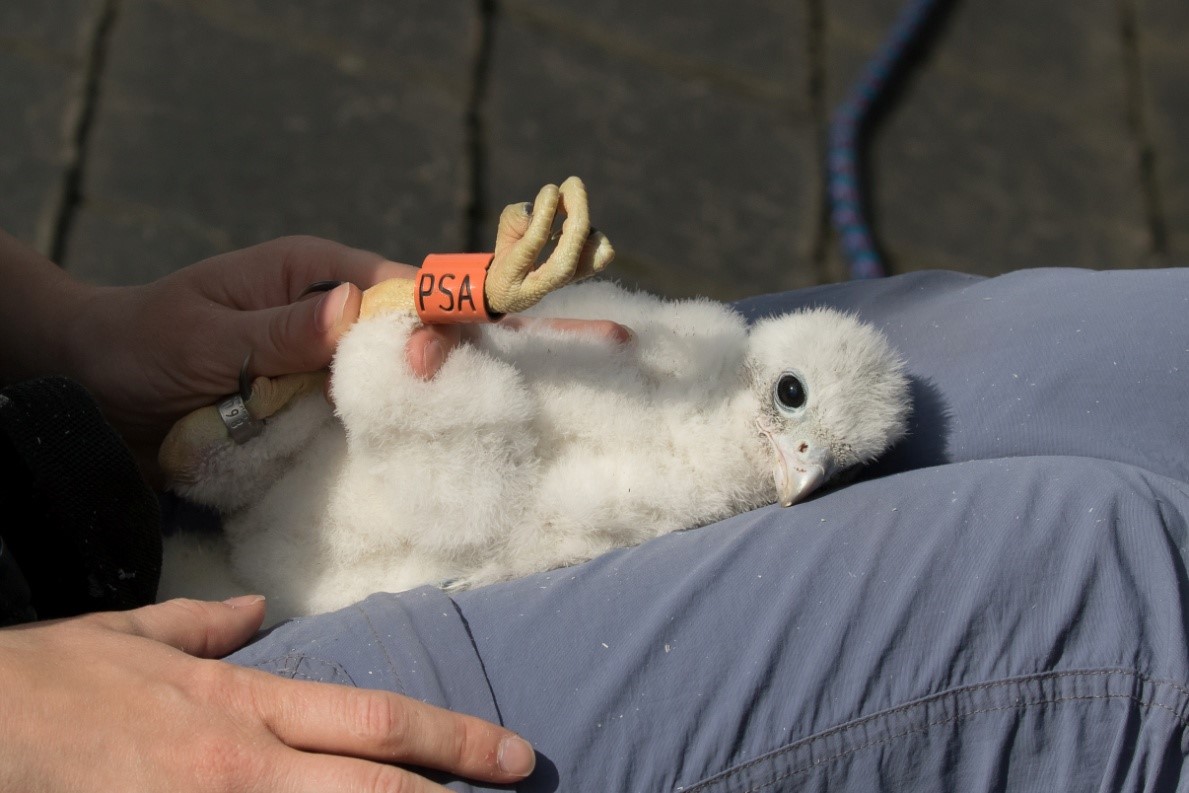 On Friday 18th May, an experienced team of ringers, working under a schedule 1 license, climbed St George's church tower to ring the chicks. The timing of the ringing was a very close match to previous years in terms of age of the chicks, and carefully chosen to be within the fairly narrow window available to do so safely.
Needless to say, the female - which had been feeding the chicks shortly before - kept a close eye on proceedings, circling the tower. Read the full report here.
---
The Ascent of Birds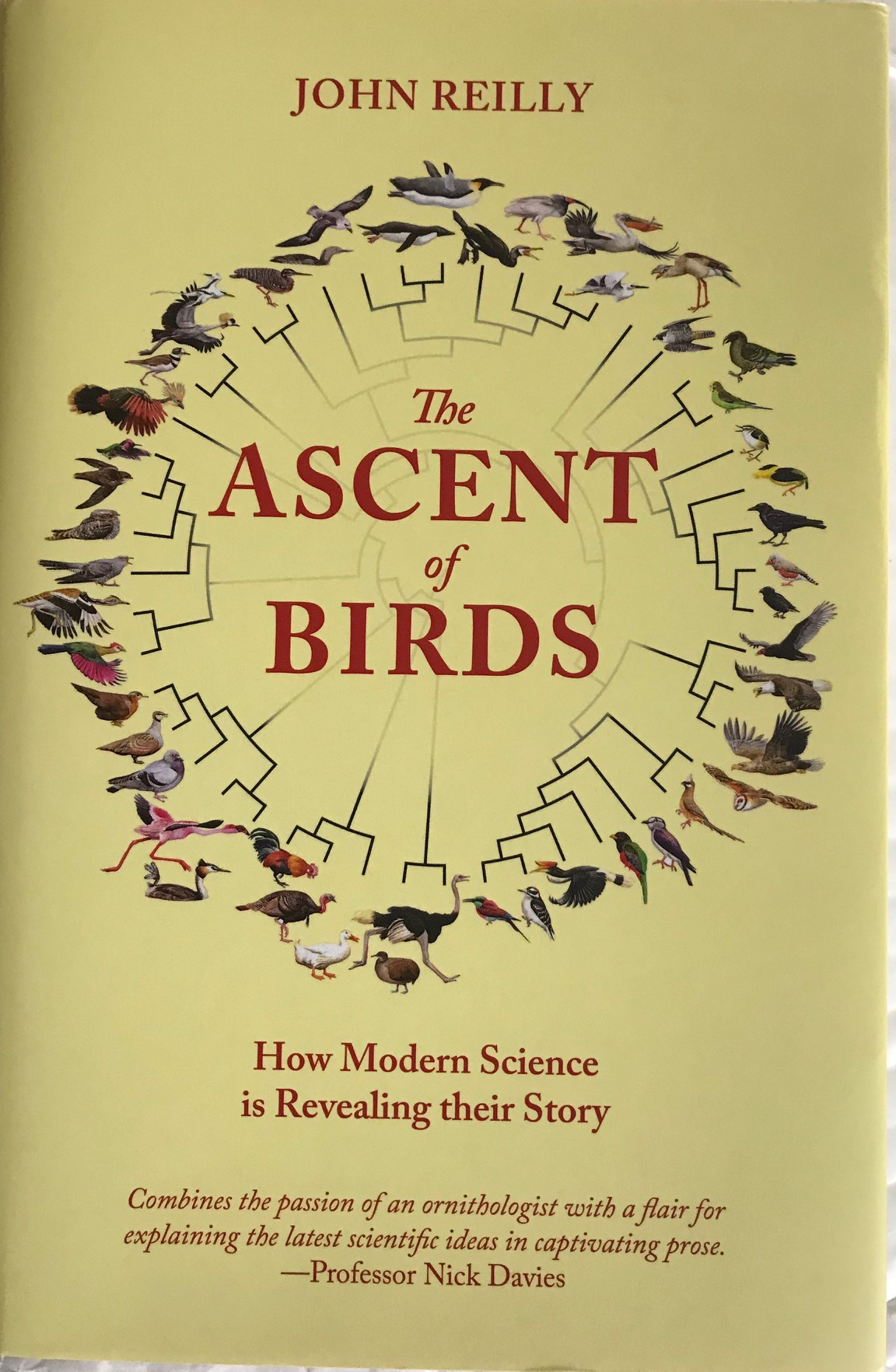 Congratulations to John Reilly, the SBSG's newest author of ornithological and evolutionary biology books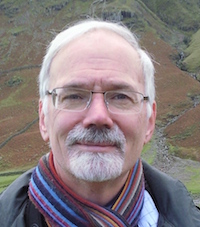 John has published over 200 peer reviewed articles in his medical career, published two books on Spitzbergen and now has turned his talent to publishing a great book for bird enthusiasts
After several years of hard research, travelling the world in search of rare and bizarre birds with stories to be told, John has finally completed his book 'The Ascent of Birds '
It comes with top class plaudits form the likes of Peter and Rosemary Grant who consider it the best of its kind and Mark Avery who regards it as the most important and impressive book published so far by Pelagic Publishing.
Its very readable and comes in the form of self-contained chapters or stories that encompass the evolution of bird from over 100 million years ago to the present day.
Find out why parrots ended up in Australia and South America with just a few species in Africa.
Why do we travel to so many parts of the world to see different birds?
You can buy it from Amazon for £25 and get John to sign a copy at one of our indoor meetings later in the year.
Check out Pelagic Publishings You Tube advert for The Ascent of Birds, its brilliant.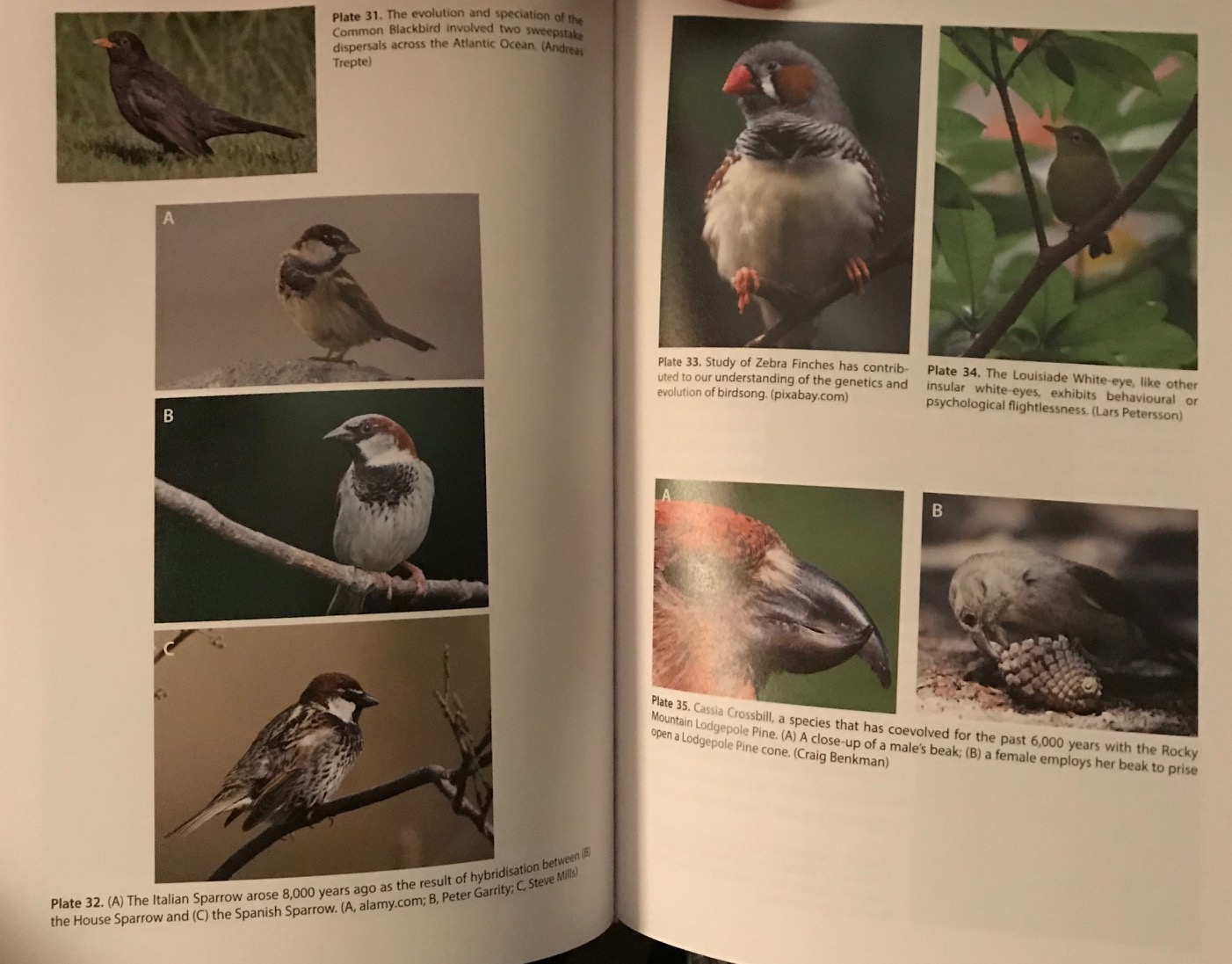 Neil Porter
---
Help Sheffield University and SBSG support the Sheffield Peregrines
With your help we can provide more opportunities for people to learn more about these amazing birds as well as carry out important research. You can support the Sheffield Peregrines Project by donating through the Virgin Money Giving page.
Click on this link to learn more about the plans for the project and to donate: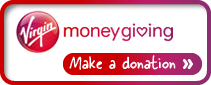 ---
EU General Data Protection Regulation
As you may know, the EU General Data Protection Regulation comes into force on May 25th. To ensure that SBSG conforms to this regulation, we have reviewed the ways in which the Group holds personal data in connection with our membership, and have agreed a data protection policy. If you have concerns about the data that SBSG holds in relation to your membership, or the ways in which that is held and managed, please contact the membership secretary, This email address is being protected from spambots. You need JavaScript enabled to view it.. In particular we identified the holding of your telephone number as desirable but not necessary. If you would like it to be deleted from your record, please contact Martin. We will assume that if you do not contact Martin on this front you are happy for your details to be held by the Group and used to manage your membership in the ways outlined in the policy.' Details of our policy can be found at the top of the page.
---
Appeal for legal challenge on behalf of Hen Harriers
An appeal from Mark Avery to raise funds for a judicial review with full details here.
"Instead of tackling the key issue of criminality, Michael Gove's Department for the Environment (DEFRA) has proposed something called 'brood management' which involves removing chicks from nests near grouse moors. That might help grouse moor owners but it won't help Hen Harriers".
---
Membership
Good news for younger members
Free membership is now available for persons under the age of 25. The age limit was previously 22. And it's available regardless of whether you're in full time education or not. Existing members should by now have received revised membership certificates from Martin Hodgson, the Membership Secretary. If you haven't but you think you ought to have, or if you are a paying member who now qualifies for free membership, please contact him at This email address is being protected from spambots. You need JavaScript enabled to view it.

---
Submitting your records
If you have submitted records recently you may have noticed that the calendar facility, when adding the date to your record, is no longer available. This has occurred following a software update, though should not affect users too adversely providing that they add the date in the specified format as shown below.