Welcome to the SBSG website
Sheffield Bird Study Group was formed in December 1972 as a forum for birdwatchers in and around the city with an active interest in ornithology. The group's recording area, covering twelve 10km squares with the city roughly in the middle, is hugely diverse, stretching north to the outskirts of Barnsley, south to Chesterfield, east to the lowlands beyond Rotherham and Bolsover, and west to the highest tops of the Peak District National Park.
We aim to promote an interest in birds in the community, provide something of interest to all levels of birder, co-ordinate fieldwork and recording in the area, and work with and complement the work of like-minded local and national organisations for the benefit of birds. SBSG is registered charity No 510857. Click here for more.
Diary dates
Hallam Moors – our annual 'Crepuscular Creep'
Wednesday 12th June - details to follow
---
Barnsley Bioblitz
Old Moor Nature Reserve from 5th to 7th July
There will be a range of activities and walks which will help visitors to identify as many different wildlife species as possible.
It was great fun last year and it should be even better this year, as they hope to have more experts on hand and more activities for people to do. There will be no entry fees and if you have ID expertise in any species groups please do offer your services - contact This email address is being protected from spambots. You need JavaScript enabled to view it. .
---
Ruth Miller & Alan Davies - The Biggest Twitch
Weds Sep 11th 2013, Sheffield University Arts Tower Lecture Theatre 5, 7.15pm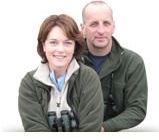 In 2008, Welsh couple Alan Davies & Ruth Miller started an amazing journey - a personal challenge to break the world record of the biggest ever birding year list. Visiting all corners of the world, the Davies' broke the 4,000 barrier, and will be telling their incredible story tonight. Both avid birders, the couple met through mutual work for the RSPB. Alan runs Birdline Wales, and is author of Best Birdwatching Sites in North Wales, and Ruth is author of the popular 'Bird, Boots and Butties' guides to bird walks in their home area. This lecture promises to be a tale of a fascinating adventure that spans the entire globe.
---
Tristan Reid - "Giving My Right Arm For Turkey"
Weds Oct 9th 2013, Sheffield University Arts Tower Lecture Theatre 5, 7.15pm
Tristan Reid, known as The Inked Naturalist, has dedicated not only his time, but his skin, to the beleaguered birds of Turkey - by having 20 of the country's most iconic species tattooed on his arms.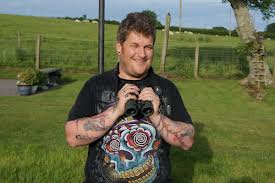 A professional ecologist, Tristan was so moved by the plight of birds during a wildlife holiday to Turkey - where fragile biodiversity is threatened by private Hydro Electric Power Plants - he decided to commit to his unusual conservation initiative to raise funds and awareness for Do!a Derne!i, the BirdLife International partner in Turkey. If the tattoos weren't enough, Tristan is also embarking on a 4000km walk across Turkey, and tonight will be describing his inspiration for his remarkable dedication to Turkish conservation.
---
For the 2013 schedule click here.
For Member login guidance click here.
New stuff
Sheffield Moors Partnership draft masterplan
The consultation on this document took place from September to November 2012 and has now been finalised. It can be viewed at http://www.sheffieldmoors.co.uk/public-consultation-the-next-steps/.
Two further documents relating to the consultation are also available to view:
Part 1 Consultation Comments on the draft Sheffield Moors Masterplan – this collates all the comments and feedback received.
Part 2 The Sheffield Moors Partnership Response to the Consultation Comments – this is the SMP response to the comments and feedback received, and sets out what changes are proposed to the masterplan where appropriate.
The reports are also available as a hard copy or via email on request to http://www.sheffieldmoors.co.uk/contact-us.html or via telephone on 01433 670 368.
---
We have a Conservation Officer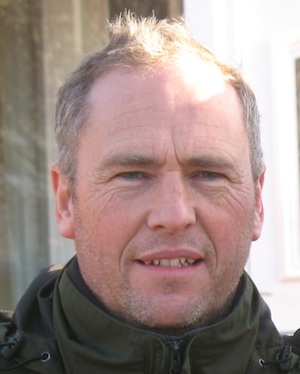 Mark Reeder has already shown great energy and initiative in matters of conservation, so Dave wasted no time in arm-twisting him into the role. He may be contacted via the 'Contact us' page, or simply at This email address is being protected from spambots. You need JavaScript enabled to view it. .
---
Fairholmes - word of warning
Jon Hornbuckle reports that the rear window of a birder's car parked in a roadside park near Fairholmes was smashed on April 3rd and photo equipment stolen from the boot. It is thought to have been the work of 3 young men in a car. I gather that such thefts from cars left in a public place are seldom covered by insurance, so the message is clear.
---
Member Login
Quite a number of members are yet to log in to the Members' Area. If you are one of them please email This email address is being protected from spambots. You need JavaScript enabled to view it. ; he will send you the necessary email with your login password.
Detailed instructions can be found by following the link at the bottom of the left-hand column. Please read carefully before logging in for the first time.
---
The SBSG's Social Network!
A reminder to members that the SBSG can now be found on social networking sites Twitter and Facebook, where you can follow the Group for updates.
For our Twitter site please visit www.twitter.com/shefbirdstudy, and for our Facebook "Fan page", please see https://www.facebook.com/SheffieldBirdStudyGroup.
---
Carr Vale Reports from Mark Beevers here