Welcome to the SBSG website
Sheffield Bird Study Group was formed in December 1972 as a forum for birdwatchers in and around the city with an active interest in ornithology. The group's recording area, covering twelve 10km squares with the city roughly in the middle, is hugely diverse, stretching north to the outskirts of Barnsley, south to Chesterfield, east to the lowlands beyond Rotherham and Bolsover, and west to the highest tops of the Peak District National Park.
We aim to promote an interest in birds in the community, provide something of interest to all levels of birder, co-ordinate fieldwork and recording in the area, and work with and complement the work of like-minded local and national organisations for the benefit of birds. SBSG is registered charity No 510857. Click here for more.
Diary dates
27th April 2014 - Orgreave field meeting
6.00 am - 12.00
Meet on the causeway between the 2 lakes. See Map.
Car drivers can park at Washfield Lane, cross the railway bridge and river bridge then walk south towards the small lake. Bus users can travel via the 52 to Woodhouse or X5 and access the site by crossing Woodhouse Mill Playing Fields (opposite the Jet Garage on Retford Road) then walking anti clockwise when they reach the path, or alternatively the 32 or X14 alighting at Orgreave Road and walking south along the River Rother behind Catcliffe Flash.
---
10th May 2014 - Wyming Brook dawn chorus walk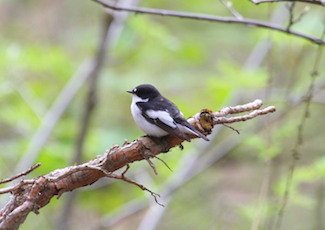 Meet 07:00 at the car park SK 268858. We hope to find singing Redstarts, Tree Pipits and if we're lucky Wood Warblers.
---
14th May 2014 - Mick Turton on Birds of the Western Palearctic
7.15 pm Sheffield University Arts Tower LT5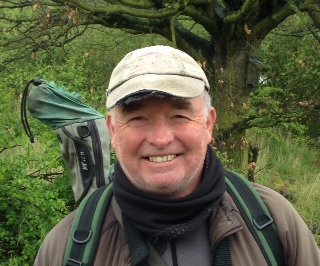 Mick is a local birder living just outside the Sheffield area in Wombwell and will be well known to many members. He has been a member of Barnsley Bird Study Group since its formation in 1974 where he has filled many roles including Recorder, Secretary and Chairman and has been very involved with Broomhill Flash, Wombwell Ings as well as what we now know as Old Moor Wetlands.
He is extensively travelled worldwide, and his talk in May will be on the subject 'Birds of the Western Palearctic'.
---
11th June 2014 - Hallam Moors Crepuscular creep
Meet 8.30pm at the 'Blue Bridge' (TBC)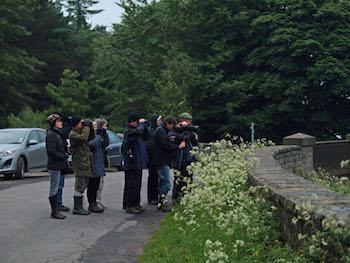 Our now-traditional wander around Hallam Moors keeping eyes and ears open for twulight species like Woodcock, Owls and Nightjar. Be prepared for cold as well as for midges early on!
---
For the 2014 schedule click here.
For Member login guidance click here.
---
Got your Breeding Atlas yet?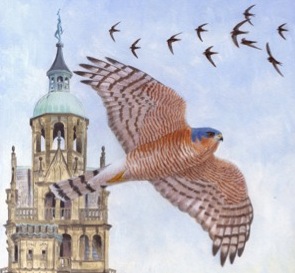 Click here for information on how to obtain your copy
News
Upcoming events at Wyming Brook
For details of Wyming Brook events pleas click here.
---
Bird crime
After Mark Thomas's powerful though very worrying presentation, I got him to send me some information and links to help Members to understand what exactly what constitutes bird crime, how to report a bird crime and the more extensive document 'Birdcrime 2014'.

Our local RSPB Investigations Officer for wildlife crime is Alan Firth, who can be contacted on 07568 103445, 01767 680551 or through This email address is being protected from spambots. You need JavaScript enabled to view it. .
There is also a 'Harrier Hotline': please report any Hen Harrier ASAP on 0845 4600121 for immediate RSPB response, or email to This email address is being protected from spambots. You need JavaScript enabled to view it. . Also www.rspb.org.uk/skydancer will provide background and how you can help the harriers.
Let's all keep our eyes open during the current breeding season.
---
Peregrine season under way again!
The St George's Peregrines have had a good start to the breeding season, with the pair currently incubating four eggs. For updates on their progress, follow the SBSG's Peregrine blog, and the University of Sheffield's webcam.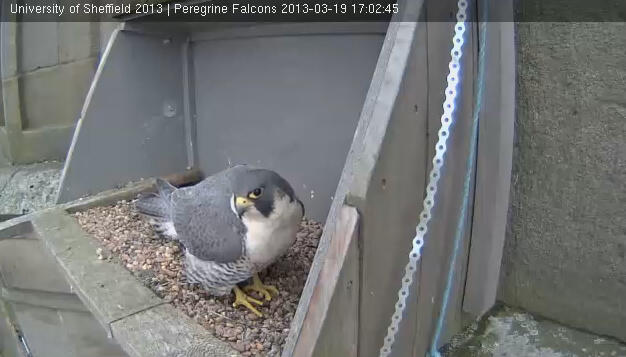 ---
Wader & Clough woodland surveys
Sara Challoner of PDNPA is keen to find volunteer surveyors for this interesting project. If you're up for it you'll find details of the project purpose and methodology here.
---
Call for remaining 2013 records
Can all Members please dig out those scraps of paper/notebooks/e-notes and submit your 2013 records before March 31st. Thanks.
---
Stanage Forum: SBSG Representative Wanted
Stanage Forum and the associated Steering Group was set up in 2000 by the Peak District National Park Authority to produce a Management Plan for North Lees acceptable to all interested parties. Chris Falshaw's forceful presence was replaced on the Steering Group by Wendy Thomson, who has given 8 good years to the task and wishes now to pass on the baton at a crucial time for North Lees. If you are interested in taking over the role please click here for more details.
---
The SBSG's Social Network!
A reminder to members that the SBSG can now be found on social networking sites Twitter and Facebook, where you can follow the Group for updates.
For our Twitter site please visit www.twitter.com/shefbirdstudy, and for our Facebook "Fan page", please see https://www.facebook.com/SheffieldBirdStudyGroup.
---
Carr Vale Reports from Mark Beevers here