Welcome to the SBSG website
Sheffield Bird Study Group was formed in December 1972 as a forum for birdwatchers in and around the city with an active interest in ornithology. The group's recording area, covering twelve 10km squares with the city roughly in the middle, is hugely diverse, stretching north to the outskirts of Barnsley, south to Chesterfield, east to the lowlands beyond Rotherham and Bolsover, and west to the highest tops of the Peak District National Park.
We aim to promote an interest in birds in the community, provide something of interest to all levels of birder, co-ordinate fieldwork and recording in the area, and work with and complement the work of like-minded local and national organisations for the benefit of birds. SBSG is registered charity No 510857. Click here for more.
Diary dates
Pete Brown - Australia
Wednesday Dec 11th, Sheffield University Arts Tower Lecture Theatre 5, 7.15pm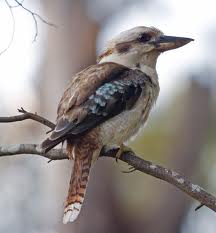 Pete will attempt to do justice to the topic of birding in Australia via two trips there that have taken him from the forests, mountains and coasts of Queensland and New South Wales out to the Barrier Reef, across to the Red Centre by way of coastal Victoria and over to Western Australia with plenty of urban birding in Brisbane, Sydney and Perth along the way.
---
Andy Deighton - Visions of China Weds Jan 8th 2014
Sheffield University Arts Tower Lecture Theatre 5, 7.15pm
Well-known SBSG member Andy Deighton will tonight be giving us a talk about his recent experience birding in China. The talk is based on a three week trip in May-June 2013 to Sichuan, plus brief incursions into Shaanxi and Yunnan. Andy was birding in some of the most spectacular scenery in the world, in search of some of the most sought after species in the region. We are promised a festival of Galliforms, Phylloscopus Warblers, Parrotbills and luscious Luscinias, and much more besides, on what was a truly memorable trip.
---
Ringing demonstration at Blackburn Meadows
January 25th 2014, from 08.00
Kev Bower has kindly agreed to hold a ringing demo to allow close observation of birds in the hand and of course the ringing process itself.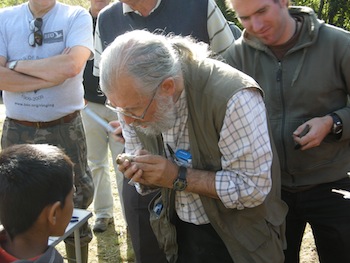 Members can find full location and access details here. Instructions for non-members: head east along the A6109 Meadowbank Road from Meadowhall, turn right at the Miner's Arms down Psalters Lane and go over the level crossing, then follow Steel St to the canal then park near the entrance gate.
If the weather forecast is grim keep an eye on the 'New stuff' column; it may announce a revised date of the Jan 26th.
---
For the 2013 schedule click here.
For Member login guidance click here.
New stuff
LAST CHANCE Network Rail public consultation
Tuesday 10 December: 3pm – 7pm
Network Rail have extended the public consultation re the proposed work affecting the western part of Longshaw Estate and Poynton Woods near Dore and Totley. If you want the chance to talk about the proposals and their impact get yourself down to:
The Maynard Hotel, Main Road, Grindleford, S32 2HE
---
Events for 2014 now listed
Locations and dates on the 'Meetings & Trips' page have now been updated.
---
IT'S NEARLY HERE!!
Yes, after person-years of work - surveying, collating, mapping, writing species accounts, negotiating, proofing....... the New Atlas 2003-08 is ready for pre-publication orders.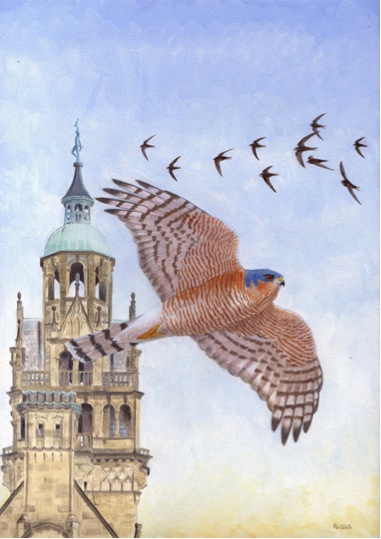 Read all about it here
Download an Order Form here
---
The 'Birds of Derbyshire' now available for pre-order
The 'Birds of Derbyshire' is now available for pre-publication order at £20 instead of the £45 full price. BUT please note that the offer expires on 1st December.
---
PDFs of ALL Annual Reports now available
Thanks to countless hours of tedious work by Martin, all reports from 1973 onwards are now available only to Members in PDF format.
Congratulations Martin!
---
Migratory bird slaughter in Egypt
More than 400 MILES of nets are used to catch migrating birds during the Autumn Migration to be sold as delicacies to restaurants! Which means fewer will return to Europe in the spring.
Click on the link to sign the petition. http://www.change.org/petitions/stop-the-massive-bird-slaughter-in-egypt. More details here
---
The SBSG's Social Network!
A reminder to members that the SBSG can now be found on social networking sites Twitter and Facebook, where you can follow the Group for updates.
For our Twitter site please visit www.twitter.com/shefbirdstudy, and for our Facebook "Fan page", please see https://www.facebook.com/SheffieldBirdStudyGroup.
---
Carr Vale Reports from Mark Beevers here