Welcome to the SBSG website
Sheffield Bird Study Group was formed in December 1972 as a forum for birdwatchers in and around the city with an active interest in ornithology. The group's recording area, covering twelve 10km squares with the city roughly in the middle, is hugely diverse, stretching north to the outskirts of Barnsley, south to Chesterfield, east to the lowlands beyond Rotherham and Bolsover, and west to the highest tops of the Peak District National Park.
We aim to promote an interest in birds in the community, provide something of interest to all levels of birder, co-ordinate fieldwork and recording in the area, and work with and complement the work of like-minded local and national organisations for the benefit of birds. SBSG is registered charity No 510857. Click here for more.
Diary dates
Mark Avery is organising a 'Hen Harrier Day' rally at the Upper Derwent Valley, on 10th August, to send an important message about illegal raptor persecution in the area's moorlands. The event's pledged attendees include TV naturalist Chris Packham.
See Mark's blog post below for details.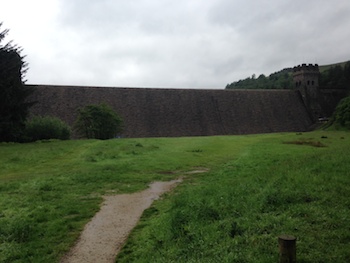 Hen Harrier Day in the Peak District – 10 August 2014 | Mark Avery
markavery.info
I can provisionally announce that our Hen Harrier Day rally will take place in the Upper Derwent Valley based at the Fairholmes Visitor Centre.
---
Wednesday 16th July 2014, Indoor Bird Meeting
7.15 in Room F20, Hicks Building, University of Sheffield,Hounsfield Rd
SHEFFIELD S10 2TQ; SK344873.
Speaker: Geoff Facer of SK58 Birders. This will be an opportunity to hear about the birds of the world-renowned Garden Route of South Africa. It is a naturalists' paradise in every respect, and given the political problems of travel in other parts of Africa and the relative cheapness of S Africa at the moment, this is a timely opportunity to consider all that country has to offer the bird watcher. Members of all sections welcome. Queries to Jim Monach 0781 502 7643.
---
Reserve Advisory Group meeting for Wyming Brook & Fox Hagg - Thursday 31st July, 7pm – 9pm.
We will be meeting on site at the Wyming Brook car park (Redmires Road) for a walk around the site. More...
---
For the 2014 schedule click here.
For Member login guidance click here.
---
News
Last chance for Swift Breeding Survey records
Have you experienced the spine-tingling excitement of parties of Swifts recently in Sheffield recently? Have you noticed nesting/breeding behaviour? If you have, and if you haven't got round to recording and submitting sightings, please do so now because the birds will soon heading 'home'. See here for details of how to submit records.
---
New banner for SBSG
I hope you like the new image for the banner created by Paul Leonard. I think the sharper image and the orange eye emphasise the steely glare of our trademark Goshawk and give it a more modern look. I hope you agree and a big vote of thanks goes to Paul for his usual excellent work.
---
'Birds of the Sheffield Area' wins high praise from reviewers
The BTO describe it as an "excellent Atlas" (BTO News, May-June 2014) and the reviewer for British Birds concluded that "The editors and the Sheffield Bird Study Group are to be congratulated. This excellent book will be of wide interest, both to local birdwatchers and to all interested in the wildlife of Sheffield - an often underrated city surrounded by one of the most diverse range of bird habitats in England."'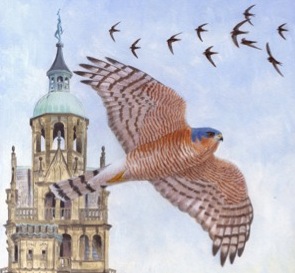 Surely a bargain at only £20!
Have you got your copy yet? Click here to learn how.
---
BTO Membership offer
The BTO is keen to increase their Membership and are offering Membership for the rest of the year for just £1. There is no obligation to stay beyond that, but I obviously hope they will want to!
There are two stories just this week that show how Member's money benefits birds:

Understanding the reasons for decline of Spotted Flycatcher, Redstarts and Wood Warblers
Ground breaking Cuckoo tracking project

Click here to join, or find out more about the offer and our prize draw by following this link

Debbie Todd, Membership Manager
---
Butterfly Conservation subscription offer
The offer is half price membership for one year. You can fill in the attached form and post it to the freepost address written on it, or go to www.butterfly-conservation/join and use the code BIRD50 which will be valid for new members paying by Direct Debit until the end of October.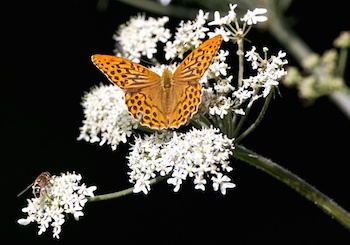 This web page has all the details of what they will receive when they join, including our Butterfly magazine 3 times a year, membership to their local branch and gardening advice for butterflies and moths.
---
For peat's sake stop the burn!
The beautiful peatlands of the Peak have been damaged by industrial atmospheric pollution, overgrazing, drainage and burning, and excellent is work being carried out to restore them through grazing reduction and drain blocking, but the burning for grouse shooting management continues. Carefully managed burning does not normally cause a problem, but when it happens on deep peatlands, it can damage or destroy these fragile habitats.
To protect the peatlands read more here, and download and complete a pledge of support.
---
The Common Swift needs your help - a plan for a Breeding Survey
A downward trend in confirmed Swift breeding has been seen at national level for some years, and comparison of SBSG surveys has shown a 50% fall. So to celebrate the 35th anniversary of the original survey, we would like your help to find out how things have changed for these iconic birds.
---
Guillemot research under threat
Professor Tim Birkhead, a strong supporter of SBSG, has asked if we can publicise the petition below, which seeks to secure ongoing funding for his long-running study of Guillemots on Skomer, which has been cut by the Welsh government. Please support it if you can.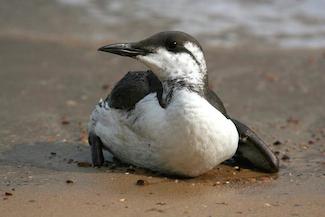 ---
Bird crime
After Mark Thomas's powerful though very worrying presentation, I got him to send me some information and links to help Members to understand what exactly what constitutes bird crime, how to report a bird crime and the more extensive document 'Birdcrime 2014'.

Our local RSPB Investigations Officer for wildlife crime is Alan Firth, who can be contacted on 07568 103445, 01767 680551 or through This email address is being protected from spambots. You need JavaScript enabled to view it. .
There is also a 'Harrier Hotline': please report any Hen Harrier ASAP on 0845 4600121 for immediate RSPB response, or email to This email address is being protected from spambots. You need JavaScript enabled to view it. . Also www.rspb.org.uk/skydancer will provide background and how you can help the harriers.
Let's all keep our eyes open during the current breeding season.
---
The SBSG's Social Network!
A reminder to members that the SBSG can now be found on social networking sites Twitter and Facebook, where you can follow the Group for updates.
For our Twitter site please visit www.twitter.com/shefbirdstudy, and for our Facebook "Fan page", please see https://www.facebook.com/SheffieldBirdStudyGroup.
---
Carr Vale Reports from Mark Beevers here