Welcome to the SBSG website
Sheffield Bird Study Group was formed in December 1972 as a forum for birdwatchers in and around the city with an active interest in ornithology. The group's recording area, covering twelve 10km squares with the city roughly in the middle, is hugely diverse, stretching north to the outskirts of Barnsley, south to Chesterfield, east to the lowlands beyond Rotherham and Bolsover, and west to the highest tops of the Peak District National Park.
We aim to promote an interest in birds in the community, provide something of interest to all levels of birder, co-ordinate fieldwork and recording in the area, and work with and complement the work of like-minded local and national organisations for the benefit of birds. SBSG is registered charity No 510857. Click here for more.
Diary Dates
Blacka Moor Nature Reserve - Volunteer Work Days
21st November
Sheffield and Rotherham Wildlife Trust
Thank you to everyone that helped with the last Volunteer Work Day burning the piles of rhododendron in Strawberry Lee Plantation. We are making great progress on the piles. The next volunteer work day is on Saturday 2nd November and we will habitat piling a couple of felled trees and burning the rhododendron piles in Strawberry Lee Plantation. I will be running the Saturday session so please can you call me on 07927922552 if you arrive after 10am and need to find me.
The mid week session is Thursday 21st November and will be continuing the work in Strawberry Lee Plantation. Tom will be running the Thursday session so please contact him on 07706287737.
Please remember to bring your lunch, water, rough warm clothing, sturdy boots and waterproofs. We will meet people in the usual place, Stony Ridge Car Park car park (SK 29581 80251) at 10am.
---
Indoor Meeting - Wednesday 13th November
Bob Croxton
Eastern Europe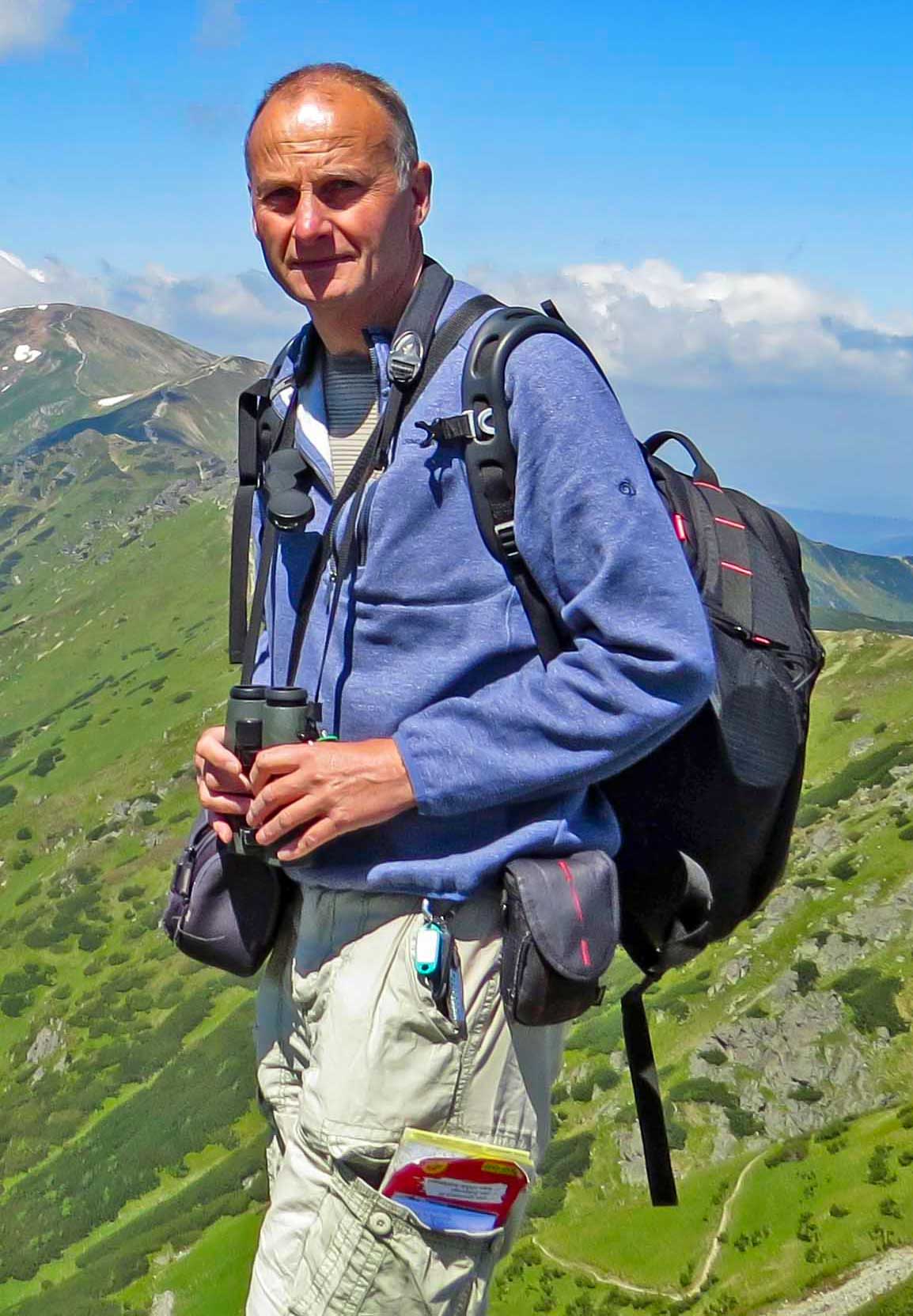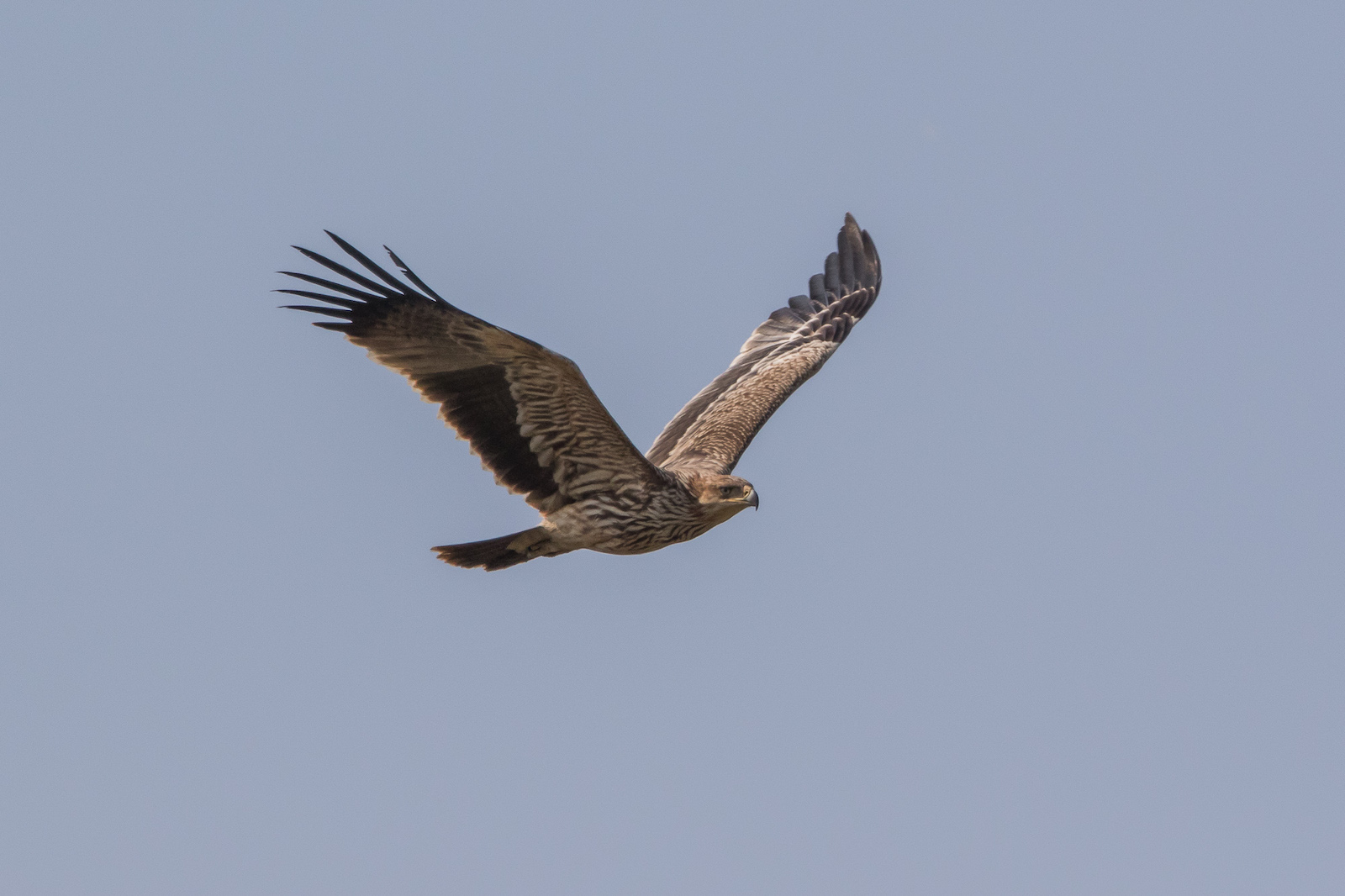 Central/Eastern Europe (The first 14 visits)
BOB CROXTON is no stranger to the SBSG having been a member for over 30 years and currently he acts as our conservation lead. He is also a keen photographer and has travelled widely in the UK, Europe, Africa and USA.
His talk will cover Slovakia, Southern Czech Republic, Lower Austria including Lake Neusiedl and Hungary particularly the Hortobágy marshes and plains. Many photos of the region's raptors and woodpeckers, plus many of the other specialities.
Sheffield University - The Diamond

- Lecture Theatre LT3 and the meeting will commence at 7.15pm
---
News
Birds of the Sheffield Area 2017
The 2017 edition of our annual report has now been published and has been distributed to everyone who was a paying member in 2018. Under 25 members will have received a PDF version. Non-members can obtain a copy by emailing This email address is being protected from spambots. You need JavaScript enabled to view it.. Price £6 plus £2 p&p.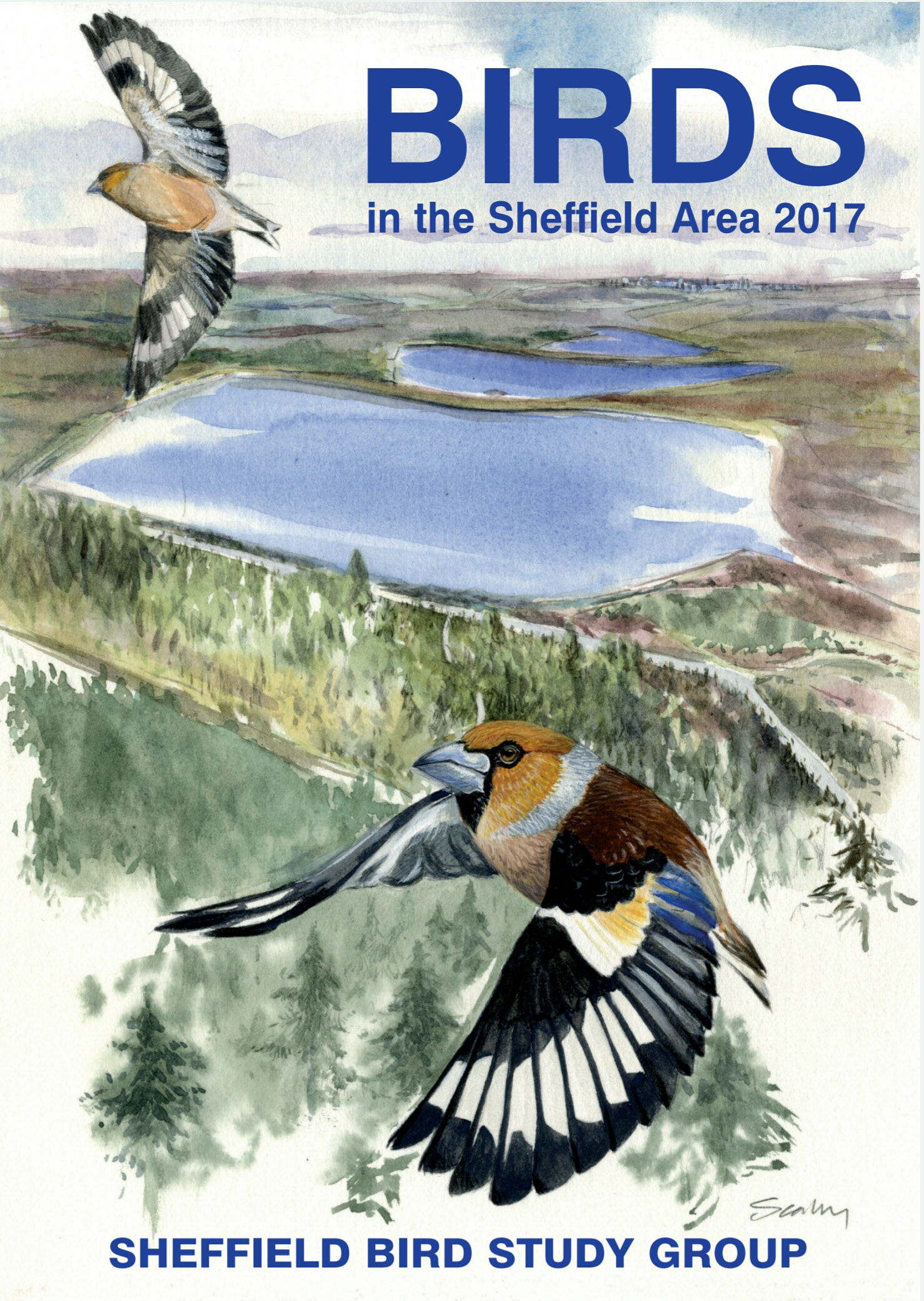 ---
2019 Ring Ouzel survey report
The results of the 2019 Eastern Moors and Burbage Ring Ouzel survey season can be found here, with thanks to Kim Leyland.
---
Meet Richard Hill our new SBSG Chairman
Richard has identified key objectives that he hopes we can achieve -
streamline the running of the Group;
increase our membership, particularly among young people through education and engagement;
form closer links with local & regional groups;
expand our recording effort through new technology.
Read Richard's full chair's statement here
---
Cost-free fundraising for SBSG when you shop online
For details of how to raise money for SBSG, whenever you shop onlne, please see here for details.
---
Colour-ringed Willow Tits
During May 7 juvenile Willow Tits were ringed at Totley. Observers are asked to report all sightings of these colour-ringed birds. Each bird has a unique combination with a yellow ring over another coloured ring that is either blue, yellow, red, orange, black, light green or white, as shown in the example below.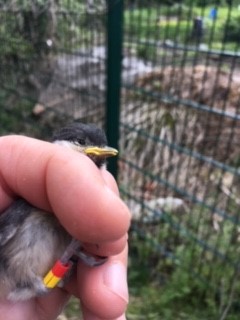 ---
Membership
Good news for younger members
Free membership is now available for persons under the age of 25. The age limit was previously 22. And it's available regardless of whether you're in full time education or not. Existing members should by now have received revised membership certificates from Martin Hodgson, the Membership Secretary. If you haven't but you think you ought to have, or if you are a paying member who now qualifies for free membership, please contact him at This email address is being protected from spambots. You need JavaScript enabled to view it.
---
Help Sheffield University and SBSG support the Sheffield Peregrines
With your help we can provide more opportunities for people to learn more about these amazing birds as well as carry out important research. You can support the Sheffield Peregrines Project by donating through the Virgin Money Giving page.
Click on this link to learn more about the plans for the project and to donate: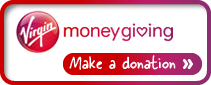 ---